About Us
There is no other logistics company that knows Latin America as we do. We are experts in solving the challenges that arise in the supply chains in the countries where we have operations.

About Us
There is no other logistics company that knows Latin America as we do. We are experts in solving the challenges that arise in the supply chains in the countries where we have operations.

Solistica is a new value proposal for the logistics industry, merging our international operations under a single brand and a shared vocation: connecting people.
We share the same mission
Create financial and social value through comprehensive logistics solutions that contribute to the success of our clients and society.
We work hard on our vision
Be the leading end-to-end logistics services company in Latin America, with a presence in North America.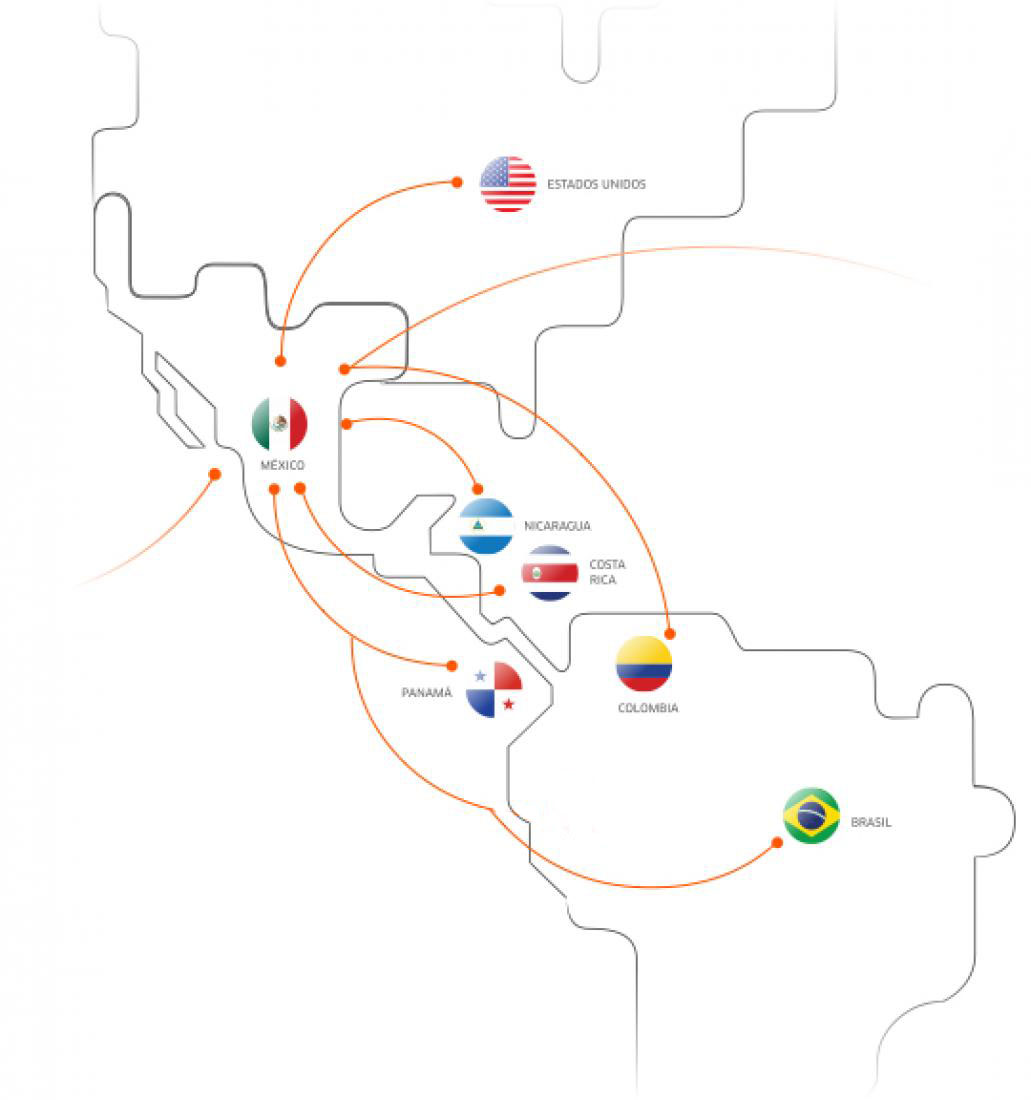 Our experience in logistics
We have ample experience in distribution and warehouse services, backed by the preference of over 4,000 clients in diverse industries such as:
Consumer goods
Retail
Pharma
Personal care and cosmetics
Manufacturing
Electronics
Textiles and shoes
Automotive
square meters of warehouses
We are the union of remarkable success stories
We gathered the experience and capacities of the most successful logistics operations in Brazil, Colombia, Mexico, and Central America so we could maximize them under a single vision and with the highest standard of service.
Supported by our people, technology, and specialized logistics processes, we offer innovative solutions for the supply chain, designed for the specific needs of each of our clients.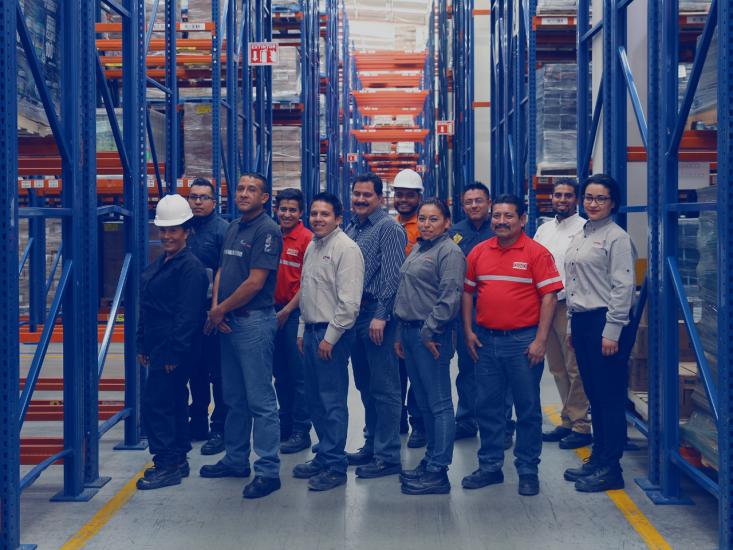 Born in 1998

FEMSA Logística came to life looking to offer comprehensive logistics solutions for FEMSA's Business Units and the open market. It now operates in 7 Latin American countries.
SEE MORE
Looking to secure the total coverage of Mexico and expanding its international reach, FEMSA Logística began to integrate in 2013 the most important logistics companies in Mexico, Brazil, and Colombia.
Its operation is known for its innovative services, backed by a specialized IT platform, offering quality, safety, and a sustainable operation.
In 2017, the first stage of this process ended with the consolidation of all its global operations under a new brand: Solistica.
Mecánica Tek
offers a comprehensive solution of preventive, predictive, and corrective vehicle maintenance during the life cycle of fleets.
Mecánica Tek is the largest network of garages in Latin America, offering diverse and flexible formats that adapt to the needs of any fleet configuration, be it multi-model and/or multi-brand, ensuring solutions that offer true value to clients.
Joined in 2013

Operating since 1959, this leading Brazilian company shares its 54-year experience in comprehensive and LTL logistics.
SEE MORE
Its understanding of the region and its enormous operational capacity allow it to offer personalized high-quality services that go beyond the market's performance and deliver the best cost-benefit ratio.
It is known as a logistics leader for high-demand industries that require specialized handling of their products such as the pharma, electronics, and textile industries.
Joined in 2015

Focusing on transport and warehousing services since 1977, this leading participant in Mexico's market adds its 38-year experience and knowledge to the group.
SEE MORE
Zimag offers transport, storage, and value-added solutions through an optimized distribution network that improves service satisfaction, safety, product intervention, and costs in every step.
Joined in 2015

Since 1952, this company has created a solid track in logistics. It joined the group contributing its 63-year experience and a robust land and air coverage. Its 56 subsidiaries service 100% of Brazil's territory.
SEE MORE
Atlas Transportes y Logística, its full name, is a company full of highly-trained professionals who go through constant training to offer differentiated services.
Joined in 2016

Established in 1984, this company specializes in transporting, storing, furbishing, and distributing goods. Today, it contributes to the group its 33 years of prestige in Colombia's market.
SEE MORE
Open Market operates under a principle that permeates to every area of its operation: excellence. Under this principle, it offers a tailor-made comprehensive logistics services system that focuses on results and on establishing a sustainable win-win relationship; it connects Brazil's full territory.
BORN IN 2017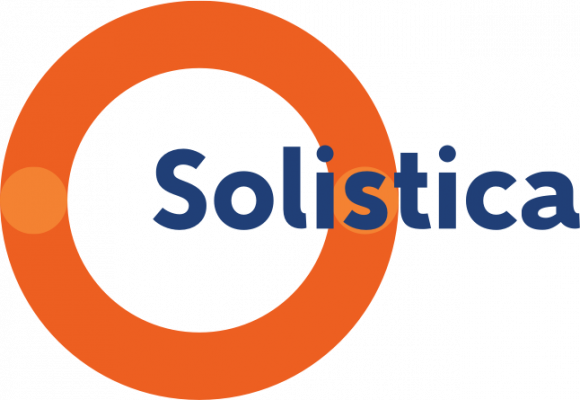 Following a strong vision of becoming a Latin American brand with solid global reach, this subsidiary of FEMSA merges the capacities, values, and talent of all our operations under one proposal:
Being the leading supplier of logistics solutions in Latin America
SEE MORE
Our Reach, Solistica
Today, we share the capacities of our operations in 8 countries and the skills of our 21,000+ employees, who share the same mission, vision, and conviction:
there are no limits.
.
Joined in 2019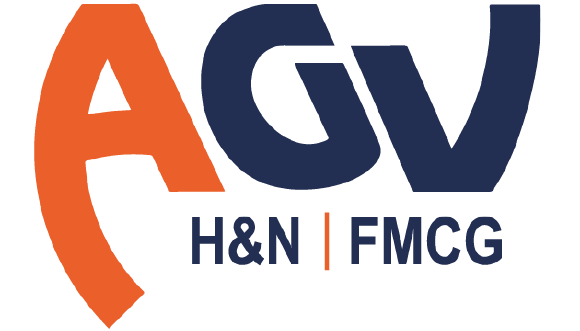 Expert in managing warehouses throughout Brazil's 15 states in the health, nutrition, and consumer goods sectors since 1998, this leader becomes part of Solistica, contributing 21 years of experience in the Brazilian market to the Group.
SEE MORE
AGV split its structure according to its operative markets to offer a specialized service per segment, becoming AGV Health & Nutrition, the largest logistics company in the Health and Nutrition sectors in Brazil, and AGV FMCG, known for being one of Brazil's largest logistics companies and standing out for its operational excellence and intel.
RECONHECIMIENTO
Os clientes a midia especializada e órgâos do setor têm reconhecido as empresas Solistica nas áreas de transporte, logística e responsabilidade sociambiental.
TOP DO TRANSPORTE

de 2007 al 2017

PRÊMIO EXCELÊNCIA EM LOGÍSTICA ACHÉ

2015 / 2016

O BOTICÁRIO FORNECEDOR OURO

2013/2015/2016/2017

FORNECEDOR OURO PRÊMIO FOX/ HYPERMARCAS

2017

FORNECEDOR PRATA PRÊMIO FOX/ HYPERMARCAS

2012

PRÊMIO ILOS DE LOGÍSTICA ENTRE AS 10 MELHORES DO BRASIL

2012

Reconhecimiento em Sustentabilidade o Boticário

2012

FORNECEDOR BRONZE PRÊMIO FOX/ HYPERMARCAS

2014

INTELBRAS OURO TRANSPORTE NACIONAL

2018

PRÊMIO DE QUALIDADE SINDUSFARMA

2018

PRÊMIO MELHOR FORNECEDOR DURATEX

2018