Unlimited solutions for your logistics challenges.
Our professionalism, infrastructure, technology, and experience let us have – and offer – world-class standards and the local knowledge of the challenges inherent to operating in Latin America.

Intelligence Center
We apply technology and software in our specialized logistics solutions.
We have partnerships with leading IT companies to guarantee quality and certainty in each service.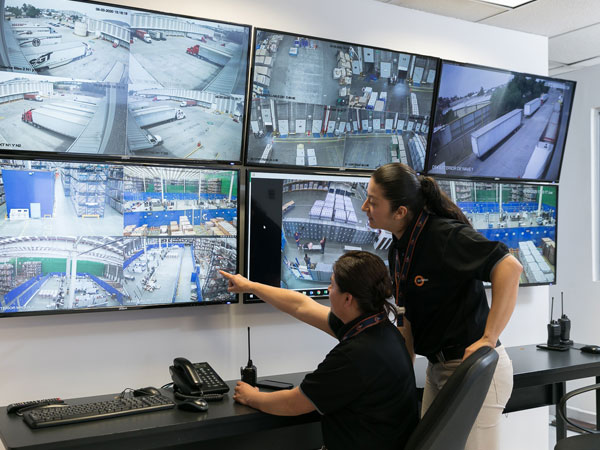 MONITORING CENTER
We have specialized areas for monitoring and offer security in our diverse operation centers throughout Latin America.
Unit monitoring
Productivity indicators
Customer service module
Maintenance
Control room
Road analysis
SECURITY CENTER
We have specialized technological platforms to watch for deviations from travel plans; exceptions trigger alerts and we assign priority to cargo protection.
We monitor the alarms in the exceptions platform, and we analyze the environment to detect threats.
We have customized protocols and triggers, according to the risk of our clients' merchandise.
We coordinate our response with authorities from the three levels of Government.
We screen and re-assess our staff following strict controls.
BUSINESS ANALYTICS
Our search for optimization leads us to design innovative services that result in true competitive advantages for our clients' businesses.
Statistical analysis
Route optimization and design:
Usage performance:
Data visualization
Data consolidation from various sources:
Certifications
Quality and safety are key factors in all our services; therefore, we have the most relevant certifications in our industry and we continue making our best effort to improve even further.
Clients, specialized media, and the sector's organizations have recognized Solistica's companies in areas such as transport, logistics, and environmental and social responsibility.
ISO 39001:2012 – Road Safety Management Systems
ISO 9001:2015 – Quality Management Systems
ISO 14001:2015 – Environmental Management System
Mercado brasileiro – (Good practices)
OHSAS 18001: 2007 – Safety and Health at Work Management System.
PREAD – Business' Environmental Excellence: Elite Category: Generating sustainable developement.
ISO28000:2008 – Supply Chain Safety Management System.
Golden Seal  2019 – Good Road Safety Practices, Mobility secretary
AES (Association of Secure Companies) – Security requirements established by the program Supplier Verification, for the security of the Supply chain.
SASSMAQ – transport of dangerous goods
CETESB – Municipal Environmental Licensing
IBAMA – Environmental authorization for interstate transport of dangerous goods,

Federal technical registration, annual report on dangerous products, montreal protocol

Green stamp
IFC – Active issuer of ESG (Socially Responsible Investments) securities.
ECOVADIS – corporate sustainability classifications.