Welcome
Thanks for trusting Solistica
Additional to delivering solutions for your logistics challenges, we walk you through each part of the process with tools designed to help you.

Client access (registered)
Code of Ethics (Download PDF)
Customer care Center LTL transportation
Customer care Center LTL transportation
centraldeatendimento.brasil@solistica.com
Colombia and Latin Center
CODE OF ETHICS (DOWNLOAD PDF)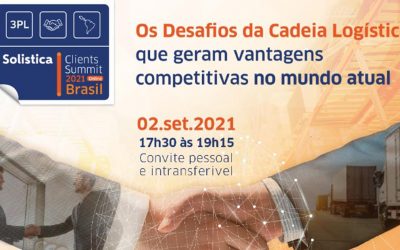 Hoje, 02 de setembro de 2021, se realizou o Clients Summit Brasil. O evento ocorreu às 17:30, horário do Brasil, e foi 100% online. A abertura, teve a participação de Jorge Bayona, CCO Global, que destacou as novidades e o diferencial de Solistica em atender às...